Notre Dame football: Is Brian VanGorder right for Notre Dame?
Brian VanGorder has had a largely unsuccessful campaign in his time as defensive coordinator at Notre Dame, and that's putting it rather nicely.
I am never one to call for another man's job and I don't believe that's the right thing to do, especially on a medium such as Twitter or this column. That isn't what this is, but I will say things certainly need to change schematically for Notre Dame's defense, and fast.
In Sunday's loss against Texas, the Irish defense looked outmatched by a quarterback playing at the college level for the very first time. Sure, it took two overtimes, but the Longhorns hung 50 on Notre Dame.
Fifty points, with a freshman quarterback, in his first ever game. That's inexcusable.
Notre Dame's defense was not the only reason the Irish lost to Texas. There were offensive issues, as well as a blocked field goal that really haunted Notre Dame, but there certainly are more questions about the defense than anything else.
VanGorder's attacking scheme is questionable, as are the fundamentals being taught. The days of Bob Diaco's 'bend but don't break' defense are long gone, and the era of giving up big plays is here. Questions about the scheme are legitimate.
My question is that if Notre Dame had the best defensive player in the country last season in Jaylon Smith and things didn't work out defensively, why would subtracting him from the defense make it better?
Irish fans loved to pile on former linebacker Joe Schmidt for his lack of athletic ability, and rightfully so. Schmidt probably was not qualified to be the middle linebacker on a team with national championship aspirations. But if that is true about Schmidt, is VanGorder someone who should be leading a defense with national championship aspirations?
The talent is there, the talent has been there in recent years and continues to be currently. Since VanGorder took control of the defense at the start of the 2014 season, Notre Dame has allowed 35 points or more eight times. They've played 27 games in that time. Giving up 35 points in roughly 30 percent of games played is a travesty.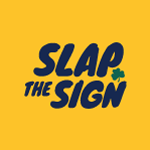 Want your voice heard? Join the Slap The Sign team!
Write for us!
The lack of adjustments made by BVG can also be frustrating at times. For instance, in the loss to Texas, Notre Dame started in a three-man front. This was puzzling considering Texas was starting a true freshman quarterback and had the ability and personnel to run the ball down the throat of Notre Dame.
In the third quarter, Notre Dame switched to a four-man front, and things immediately changed. That coincided with Notre Dame scoring 17 unanswered and taking a 35-31 lead. The adjustment worked against not only the regular package the Longhorns were throwing out there, but also against the 18-wheeler package headed by Tyrone Swoopes.
That adjustment was vital to Notre Dame getting the game to overtime. But once Notre Dame took the lead, they went back to the three-man front. Texas went back to having its way with VanGorder's unit.
Again, I'm not one to call for someone's job. I don't feel that's a moral thing to do, and I think most logical humans would agree with me. However, I do think it is fair to question the scheme VanGorder is running defensively, especially when the results are as consistently questionable as they are. There are a few things the Irish need to clean up in order to be successful this season, and the defensive coordinator position is the biggest one.